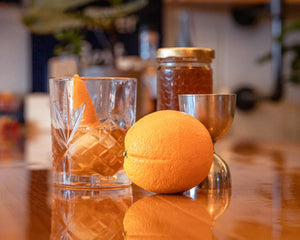 Learn the art of the Old Fashioned at Cocktail School!
Class is in session and for this 90 minute class we are going to go deep on one perhaps the one cocktail to rule them all.... Inspired by the iconic Cocktail Codex and it's premise that "There are only six cocktails", we will start at the beginning, exploring the history, the components and the techniques behind making a proper old fashioned.
In each session you will:
Learn the fundamentals  - the construct of a cocktail

Make and enjoy 3 old fashioneds, learning the way they have been made through the ages


Learn the history this most iconic of drinks

Get behind the bar and use your new skills and knowledge to make yourself a proper cocktail.
Sign up today!